Endorsements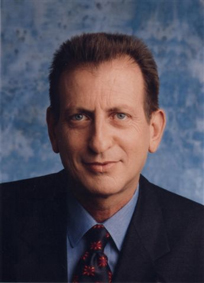 I can personally attest to the tremendous care and compassion our brothers and sisters in the United States are demonstrating on behalf of Israel through the Feed Israel Organization. They address the issues of hunger and poverty in Israel and work towards the relief for the general greater good of our people. I wish Feed Israel continued success with their mission.
Ron Huldai,
Mayor of Tel Aviv
In dealing with issues pertaining to food security in Israel, I personally witnessed firsthand the activities of Feed Israel. I am astounded by the sincere desire and motivation of their activists to alleviate the dire need for food the poor population in Israel face. The need for a representative voice for the poor people of Israel is unquestionable. Finally, we now have a strong organization representing the millions of Israeli citizens who cannot put food on the table and struggle daily to survive.
Mr. Shaul Mofaz,
Member of Knesset
I would like to commend Feed Israel on the work that they do regarding hunger and poverty of the masses. The suffering individuals and families that Feed Israel assists must often deal with medical and health-related issues as a direct result of the lack of food and proper nutrition they face. Feed Israel's programs alleviate their distress, and they are truly blessed for the wonderful, indispensable work that they do.
Professor Zeev Rothstein,
CEO of Sheba Medical Center, Tel Hashomer Hospital
My own awareness to the critical plight of the hungry in Israel was heightened when I personally observed the many starving souls reaching out for basic foodstuffs at a Feed Israel food distribution gathering. Feed Israel's work is crucial in regard to activities concerning the lack of food security the people of Israel face. I am confident that Feed Israel will succeed in transforming the people of Israel into a improved and healthier society.
Rabbi Israel Meir Lau,
Chief Rabbi of Tel Aviv